HERZLICH WILLKOMMEN, WELCOME, BENVENUTO,
Das 100% PARTY WOCHENENDE / PARTY WEEKEND / FESTA FINE SETTIMANA
PROGRAMM
Fri 17. May '19: KARIBIK-PARTY im Pool: ab 21.30 h /at 9.30 p.m
Indoor Pool-Party bei 31° Wassertemperatur und 38° Lufttemperatur mit Meerblick.
Zutritt bitte NUR MIT BADEOUTFIT ohne Straßenkleidung und Schuhen.
E: POOL PARTY: indoor, 31 ° water temperature and 38 ° air temperature with ocean views.
Access only with bathing suits and bathing slippers.
I: FESTA IN PISCINA: coperta a temperatura dell'acqua di 31 ° e temperatura dell'aria a 38 ° con vista sull'oceano.
Accesso solo in costume da bagno.
Sat 18. May '19: BEACH-PARTY – DJ BATTLE: ab 13 h/ at 1 p.m
Tagsüber Party je nach Wetterlage am Beach.
E: Daytime party depending on the weather on the beach.
I: Durante il giorno festa alla spiaggia a seconda del tempo.
Sa 18. Mai '19: SPRING GALA ab 21.30 h /at 9.30 p.m
Indoor Gala-Nacht im Kloster auf 2 Tanzflächen: "Sensual" and "Salsa all styles".
E: Indoor party in the monastery. 2 Dance Floors: "Sensual" and "Salsa all Styles".
I: Festa al coperto nel monastero. 2 sale di ballo: "Sensual" and Salsa all Styles".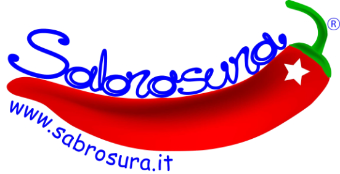 SHOPPING STAND by SABROSURA: 17. – 19. May '19
Dance Shoes and Dance Outfit by Sabrosura (Milano) will complete the Spring Break.
Wellness Center, Bowling Bahn und wunderschöne Landschaft erwarten dich….
E: Wellness center, bowling alley and beautiful scenery are waiting for you….
I: Ti sta aspettando: Centro benessere, pista da bowling e uno splendido scenario…
Idyllische ****Eventlocation in einem renovierten Kloster aus dem 11. Jahrhundert.
E: Idyllic 4-star event location in a renovated monastery from the 11th century.
I: Location dell'evento idilliaco, 4stelle, in un monastero ristrutturato dell'XI secolo.
Adresse/address/indirizzo:
Hotel Convent, Jadranska Cesta 25, SI 6280 Ankaran